"Here, at last, is Hildegard sung by Benedictine nuns... living the same life, breathing the same air, and trying to capture the spirit of their great predecessor... they represent really lovely, rather unusual tones, beautifully sung, and with understanding" (c Gramophone) "it seems to me absolutely to catch the spirit of her music: this Vespers disc, sung by the nuns of the Abbey of St Hildegard in Eibingen. (Gramophone Critics' choice 1998)
"Here, at last, is Hildegard sung by Benedictine nuns... living the same life, breathing the same air, and trying to capture the spirit of their great predecessor... they represent really lovely, rather unusual tones, beautifully sung, and with understanding" (c Gramophone) "it seems to me absolutely to catch the spirit of her music: this Vespers disc, sung by the nuns of the Abbey of St Hildegard in Eibingen. (Gramophone Critics' choice 1998)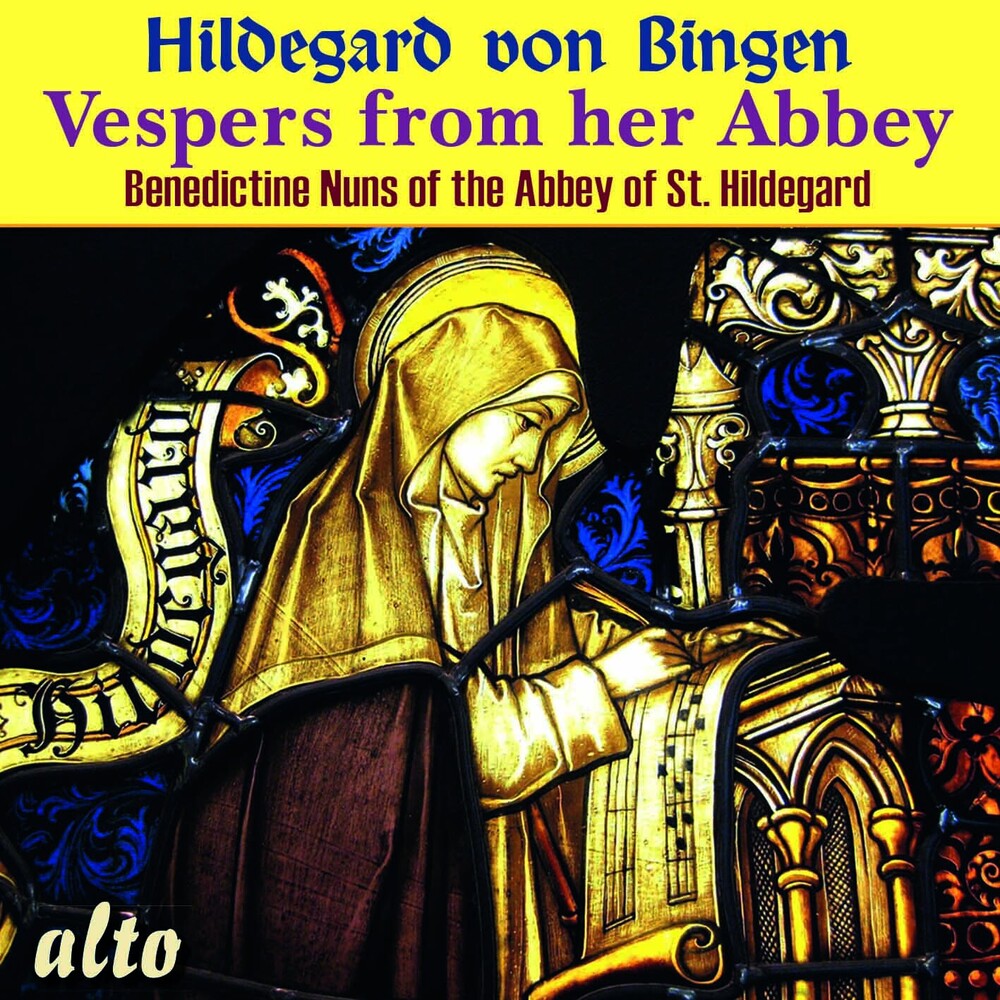 Details

Format: CD
Label: AOTL
Rel. Date: 11/27/2020
UPC:

5055354414251
Hildegard Von Bingen Vespers From Her Abbey
Artist:
Benedict Nuns
Format:
CD
New:
Available
$10.98
$9.49
ON SALE
Wish
Available Formats and Editions
1. Benedict Nuns: Opening Verse "Deus in Auditorium"
2. 1st Antiphon: "O Aeterne Deus" with Psalm 109/110
3. 2nd Antiphon: "Spiritus Sanctus" with Psalm 110/111
4. 3rd Antiphon: "O Magne Pater" with Psalm 129/130 4th Antiphon: "Caritas Abundat" with Psalm 130/131
5. Lesson: Revelations 21,1-5
6. Responsory "O Vis Aeternitatis"
7. Sequence: "O Ignis Spiritus Paracliti"
8. Magnificat Antiphon: "O Quam Mirabilis", Magnificat
9. Closing Prayers: Kyrie ; Pater Noster
10. Sequence: To St. Disibod: "O Praesul Verae Civitatis"
11. Sequence: To St. Rupert: "O Ierusalem, Aurea Civitas"
More Info:
"Here, at last, is Hildegard sung by Benedictine nuns... living the same life, breathing the same air, and trying to capture the spirit of their great predecessor... they represent really lovely, rather unusual tones, beautifully sung, and with understanding" (c Gramophone) "it seems to me absolutely to catch the spirit of her music: this Vespers disc, sung by the nuns of the Abbey of St Hildegard in Eibingen. (Gramophone Critics' choice 1998)